This is a Sponsored post written by me on behalf of FRESCHETTA® for SocialSpark. All opinions are 100% mine.
In the mail the other day, I received  a coupon to try FRESCHETTA's new Simply Inspired pizza.  Usually, I enjoy making my own pizza because I can load it up with all the toppings I want.  Lately though, because our schedule is so hectic, there are times that I'm looking to save some time.  Here's the thing with these pizzas.  I can save time without having to compromise on quality.  They are loaded with topping goodness.  Now... when we got our coupon to try one... I was thinking we would try Harvest Supreme... or Farmer's Market.... They have this really neat tool on their website that lets you find out what variety you'll like best.  But when we got to the store... this is what the kids wanted.  Yawn!!!!  I'm not gonna lie... I was a tad bummed that that was the one they wanted.  But, I wanted them to eat it, so I was a softie and got it. 
Fast forward a few hours and I was pleasantly surprised by the robust flavor of this pizza.  Also, the packaging is unique in that it has a "fresch-taste" seal that cuts out the need for shrink wrap around the pizza.  This leads to 30% less waste.  And it is super easy to open.  It was made with tomato and garlic pesto sauce instead of plain tomato sauce.  Super yummy.  My kids loved the pizza!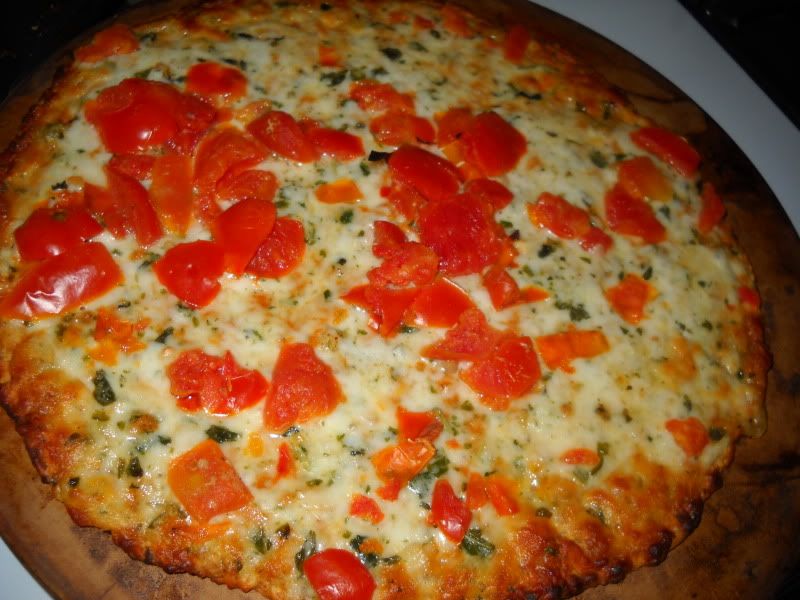 The thin crust was yummy, but if you have wide spaces in your oven rack, I would recommend setting the pizza on something.  I used my round baking stone to keep the melting cheese and soft (before fully baked) crust from drooping through the slats.  I really want to try the other varieties now.  The options they have currently are:
Farmers Market Veggie
Rustic Pepperoni Pomodoro
You know... they also have plain pizza dough that is another good time saving option for me.  If I want to make my own without worrying about the dough, and I want a great tasting option, I can make my own pizza's on
these
.
So here's the deal.  I know your mouth is watering now, so I'm gonna give you a shot at a free pizza of your very own.  And to sweeten the deal, I have a Simply Inspired cutting board/cheese platter to give away as well.  
Here's what you need to do: 
Mandatory entry~ Leave a comment telling me what variety of pizza you are hoping to try.
Extra entries~
    Follow Regi:Create
    Like Freschetta on
facebook
  (this gets you a $2 coupon as well)
Make sure to leave a separate comment for each entry.  Good Luck!
Giveaway will close at midnight Friday May 13th.  I'll announce and email the winner on Saturday May 14th.  You must be willing to provide me with your shipping address.  I'll guard it with my life.  Promise.  
For more info on FRESCHETTA, go here: