I've been wanting a warm pair of wrist warmers. It's nice to have gloves, but sometimes you just need your fingers ya know? It's so stinkin' cold and it's hard to change a nappy with gloved hands. So I finally decided to make myself a pair.
I grabbed my small loom, two kinds of wool yarn, and started working. I'm happy with how they turned out. Now I need to make a pair for my mom. She's in a band and it would be quite benri for her to have a pair since she plays the keys. I'll need to pick some yarn suitable for a rock star.....
If you are interested in making yourself a handy pair of these babies.... you can find the pattern here: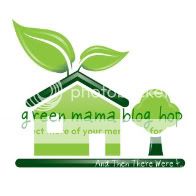 Join the hop! It's waaaay fun!